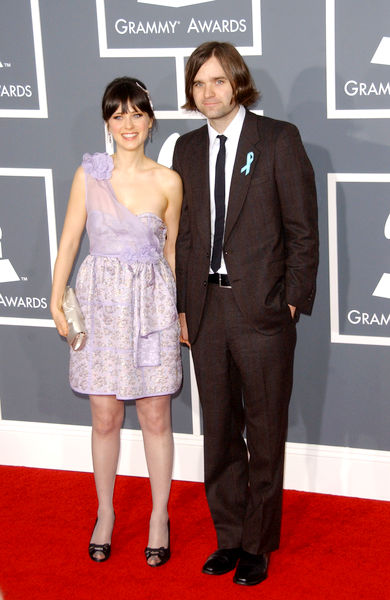 *UPDATE - 2011*
Aaaand they are now divorced. Such is the fickle fleeting ways of Hollywood romances.
--------------
*UPDATE!* They were indeed married in Carnation on a farm with a rose garden (the roses, unfortunately, had been eaten by a deer a few days earlier). The menu, catered by
Tom Douglas Restaurants
, was all vegan, though there was a chicken option. Guests included John Krasinski, James Franco, Natalie Portman, and the members of Rilo Kiley. In addition, the DJ spun in vinyl only. I really wanted to not believe that they were together, but I guess now I have to face reality. Hipster superpowers unite!
----------------
Ben Gibbard and Zooey Deschanel are getting married today in Carnation, WA. More info to come!